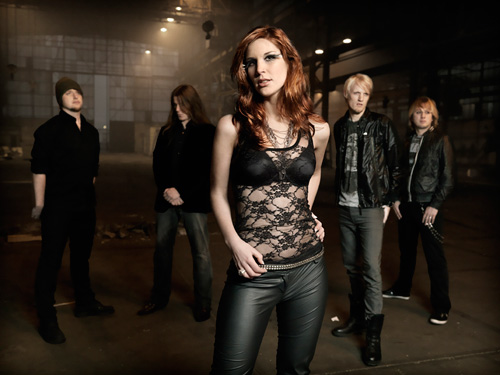 Dear Delainers,
Our upcoming show in Hedon - Zwolle has been sold out for a while now. Fortunately, for all of you who couldn't get a ticket, or who live too far away, you'll still have a possibility to witness the entire concert. For the first time in Delain history, our concert will be broadcast on a live-stream!
The venue Hedon, where we've played a lot, and always enjoy coming back to, are launching a new website with live-streaming possibilities and asked us to be the kick-off with our gig on the 25th of May. Of course we gladly agreed!

To watch the live-stream, all you have to do is tune in to www.hedon-zwolle.nl. Our support Stream of Passion will start at 20.30, and our gig will start about one our later, at 21.30
Don't forget to watch on the 25th of may!